Apr 26, 2021
In this free edition of the MadCapX newsletter, we look back at some of the crypto assets that we have profiled, such as Bitcoin, Ethereum, BNB, and a few others. Access all our newsletters in our archives at madcapx.substack.com.
Subscribe Today
Great investors don't get information just from one source; they read as much as they can. You can use the MadCapX newsletter as one of your sources to direct your attention to some of the best crypto assets. For only $5/month or $50/year, it will be one of your best investments that gets you a better understanding of crypto assets. We will also highlight other newsletters, podcasts, websites, and Twitter accounts that you should follow on a regular basis.Subscribe
---
The Crypto Review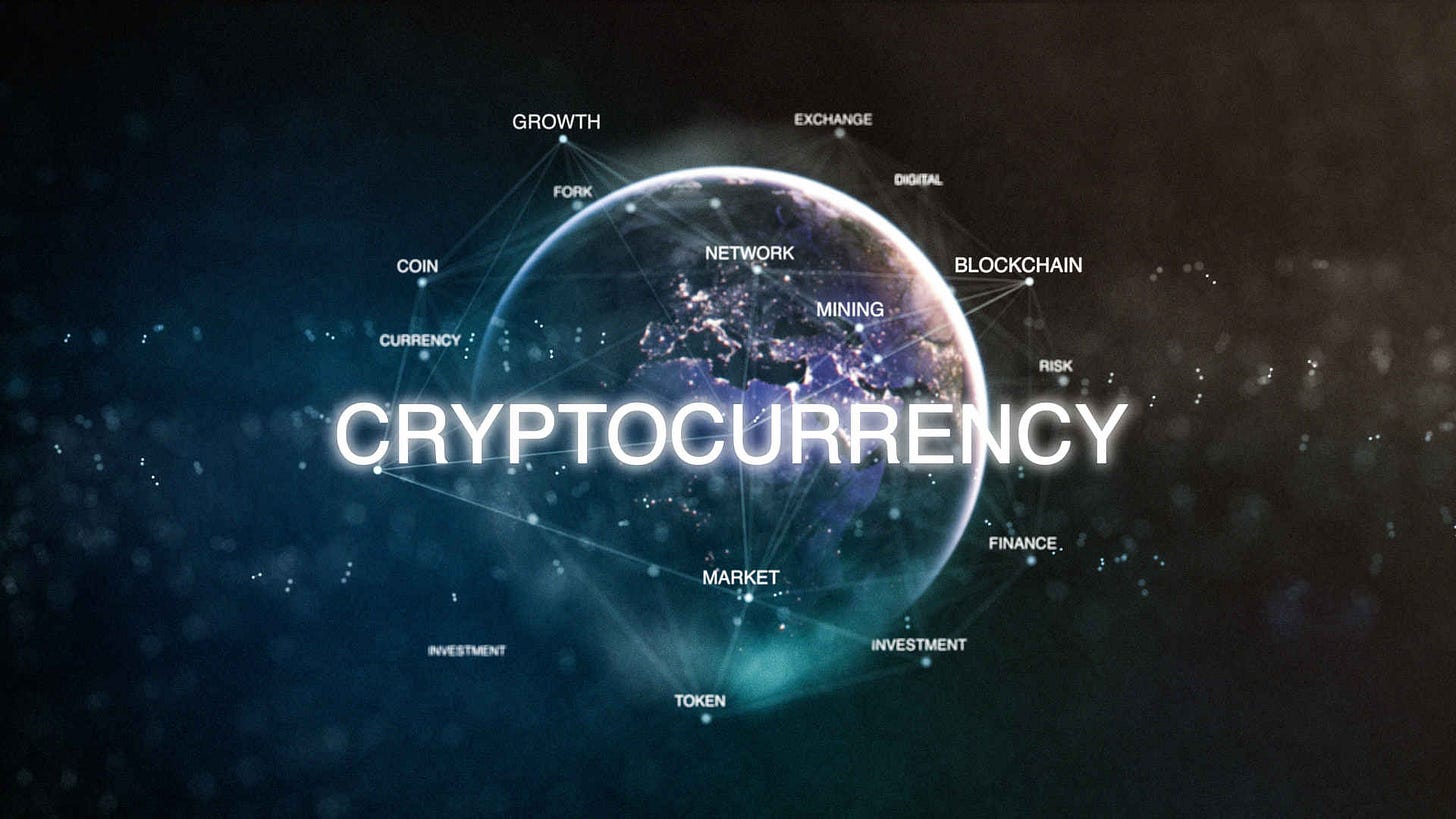 Bitcoin, the original decentralized and consensus-driven digital currency, was first proposed in a 2008 whitepaper written by Satoshi Nakamoto. It became a reality and launched in 2009. Bitcoin dominates as the one trillion dollar crypto asset. Read more about Bitcoin in our first issue. We also mention Bitcoin in almost every issue we publish. There are plenty of good daily newsletters covering Bitcoin, such as the free Marty's Bent or The Pomp Letter for a small monthly fee.
There are several great bitcoin Twitter accounts to follow; for example, Willy Woo has great Bitcoin and on-chain analysis.
PlanB keeps us wondering if Bitcoin will stick to the stock-to-flow model that brings BTC to 100k, 288k and beyond. Get a Twitter account and follow some of these accounts to understand the momentum behind Bitcoin.
Even though we tell you in each newsletter that Bitcoin is the ideal investment choice out of all the crypto assets, there are several others that out-perform Bitcoin. For example, in one year, BTC is up 685%, and ETH is up 1200%. Those are some great returns until you compare them with others, such as BNB (up 3450%) or AAVE (up 15000%). There are many other cryptos like BNB and AAVE with similar growth. The problem with investing without understanding the fundamentals of a crypto asset is that you might be getting involved in a scam coin that disappears a few months later.
Most of the crypto assets we have profiled have done extremely well. Though assets do peak and then have major corrections of 30% or as deep as 90+%, it is important to know what the investment is and to have an understanding of when to sell.
We have profiled 27 assets, with the majority of them having good crypto fundamentals. Though some such as Dogecoin seem to lack in several fundamental areas, such as having no development team, but yet they still have seen huge value gains of 11000% over one year. We said back in the January 25 newsletter, related to Dogecoin, that "Interestingly worth over 1 billion in market cap, a favourite for many to buy in the lows and then wait for that pop to make insane gains of 500% was made to be a fun crypto coin." That pop did happen and went way past the 500% gain.
Join us next week when we profile VeChain (VET).
---
About
MadCapX research newsletter is written by the Madbyte Team. You can learn more about Madbyte and MadCapX on our websites. This weekly newsletter is a paid subscription and supports the team and the Madbyte projects.
As a paid subscriber, you can request to get access to our Madbyte Discord investor channel. In the channel, we post updates and charts related to the profiled crypto-asset. If you are already a member of our Madbyte Discord server, the investor channel is private for Madcap Tier 12 and above members and this newsletter readers. Discord invite: https://discord.gg/Pfmks83
---
Disclaimer: Nothing in this newsletter is intended to serve as financial advice. Therefore, do your own research and due diligence before applying any of the techniques highlighted in this post. Any risks or trades based on this newsletter are committed at your own risk.